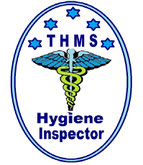 Welcome to the THMS Hygiene Service website.
We have been working closely with the non-profit THMS for more than 10 years.
We sell THMS certified text hygiene products and perform services as part of the THMS infection protection program for commercial enterprises.
As part of our voluntary work at THMS, we test textiles in the accommodation industry free of charge!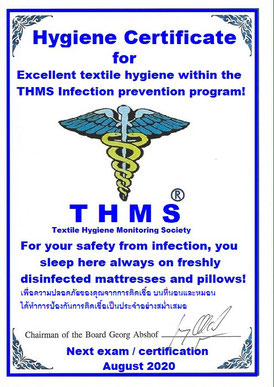 1.
After every guest change
mattresses and pillows must be disinfected with tested and approved products before making fresh bed linen and parasites must be safely killed!
2.
Every 6 months
Do these textiles have to undergo a basic hygiene treatment!
Here, bed textiles must all around using
Micron filter systems are thoroughly vacuumed,
to safely remove dead pathogens and parasites.
3.
We check these measures
every 6 months
free of charge and issue the valid for a further 6 months after the examination
THMS textile hygiene certificate!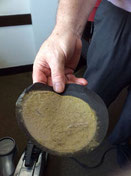 In this picture you can see
the sample of only 30 seconds from a hotel mattress!
Unfortunately, this result is about the same in all hotels.
Unfortunately also in expensive
5-star hotels!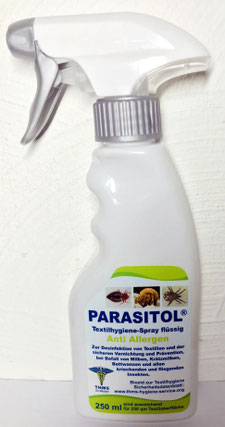 Parasitol is the innovative, effective organic product made from natural plant concentrates for textile hygiene.
The addition of 70% bio alcohol also destroys the coronavirus, bacteria and fungal spores.
The special thing is, however, that this product not only kills viruses, bacteria and fungi, but also safely and quickly destroys mites, itch mites and bed bugs and prevents the infestation with these parasites.
For the textiles that we cannot wash!
Precisely because all pathogens and parasites remain in the textiles with the body sweat of every user, it is important to treat the textiles with Parasitol for every guest and change of linen in order to protect the following users from possible infections.
One spray of Parasitol from the environmentally friendly pump spray bottle 50 cm above the textile is sufficient for 1 square meter.
Then the freshly washed bed linen can be applied without waiting.
THMS Hygieneservice Report
Please download this form and use it as proof of basic hygiene work to be carried out every 6 months. These must be submitted to the THMS Inspector for further certification.
With this you are protected against infections of your guests.
THMS Textile Hygiene Service Report Deut
Adobe Acrobat Dokument
91.2 KB