Nominated for the Gastro Vision Funding Award 2020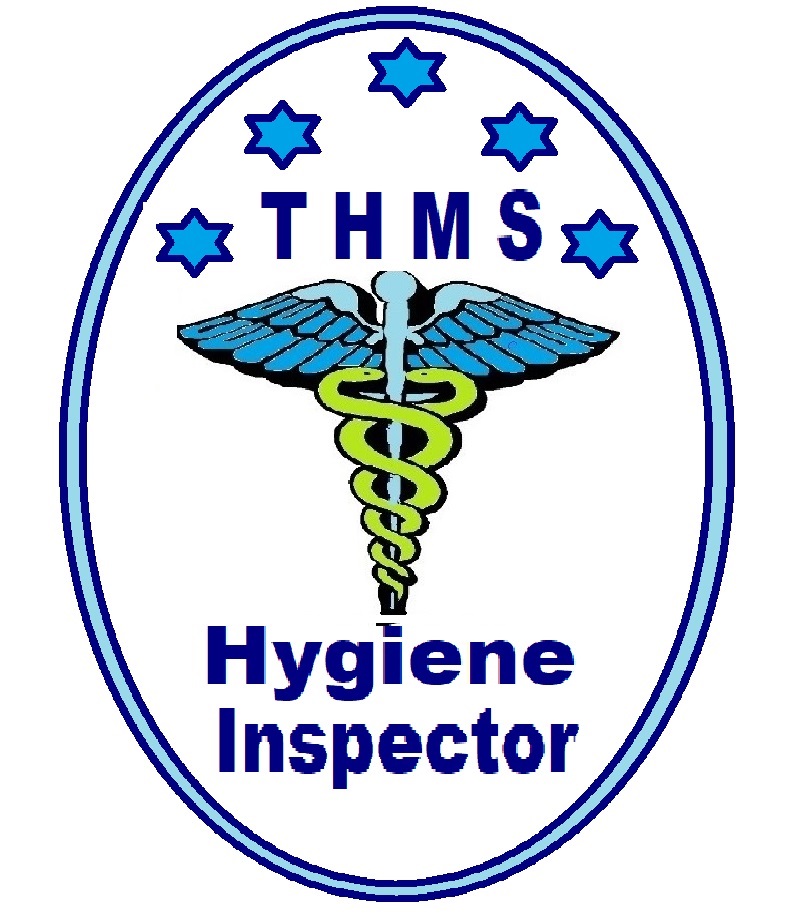 Dear visitors to our website.
THMS Textile Hygiene Service is the platform for all THMS certified commercial service providers who work according to the specifications of the THMS infection protection program.
In cooperation with the THMS, we monitor textile hygiene like the HACCP, which stands for "Hazard Analysis and Critical Control Points."
(Hazard analysis and critical control points).
Every user of textiles leaves mites, viruses, bacteria and fungi with his body sweat! In particular, mattresses and pillows pose a risk of infection, as we spend a lot of time here and with little clothing.
These pathogens have a long incubation period. Once ingested, they remain in our body.
Outbreak uncertain!
The THMS Hygiene Service Report is available for you to download below for the checks for hygiene proof!
The work of the THMS is based on the Infection Protection Act!
Within the framework of infection protection, volunteer THMS textile hygiene inspectors check textiles for infection possibilities free of charge from allergens, bacteria, viruses and fungal infections.
In contrast to the THMS, we are commercially active!
However, initial examinations and certification of the companies are carried out by our textile hygiene inspectors on a voluntary basis (free of charge for you).
THMS Hygiene Service specializes in textile hygiene services.
We are active wherever we spend the night to protect against infections from clean-looking mattresses and pillows.
All services are carried out according to the specifications of the THMS infection protection program and meet the highest requirements for infection protection via textiles.
With these services in infection protection, we are competent contacts for the entire range of services on the subject of allergy and infection protection via textiles from mattresses, carpets, upholstered furniture, etc. - this saves costs and optimizes the processes in your facility.
As your strategic partner, your staff will be relieved so that they can focus on their main tasks.
Our customers are once again awarded the THMS Textile Hygiene Seal every 6 months after testing.
For your customers, this means sleeping safely on textiles protected from infection!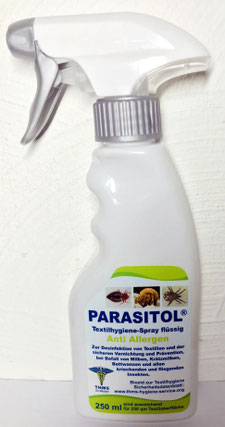 Parasitol is the innovative, effective organic product made from natural plant concentrates for textile hygiene.
The addition of 70% bio alcohol also destroys the coronavirus, bacteria and fungal spores.
The special thing is, however, that this product not only kills viruses, bacteria and fungi, but also safely and quickly destroys mites, itch mites and bed bugs and prevents the infestation with these parasites.
For the textiles that we cannot wash!
Precisely because all pathogens and parasites remain in the textiles with the body sweat of every user, it is important to treat the textiles with Parasitol for every guest and change of linen in order to protect the following users from possible infections.
One spray of Parasitol from the environmentally friendly pump spray bottle 50 cm above the textile is sufficient for 1 square meter.
Then the freshly washed bed linen can be applied without waiting.
THMS Hygieneservice Report
Please download this form and use it as proof of basic hygiene work to be carried out every 6 months. These must be submitted to the THMS Inspector for further certification.
With this you are protected against infections of your guests.
THMS Textile Hygiene Service Report Deut
Adobe Acrobat Dokument
91.2 KB